Outdoor and indoor park amusement pirate ship for sale
Pirate ship is a kind of swing back and forth around a horizontal axis of the rides. It swings from a slow start to the rapid swing, which makes passengers have feeling of travelling on sea.


24 person pirate ship
Persons: 24
Diameter: Φ6000x 16000mm
Power: 11KW
Product video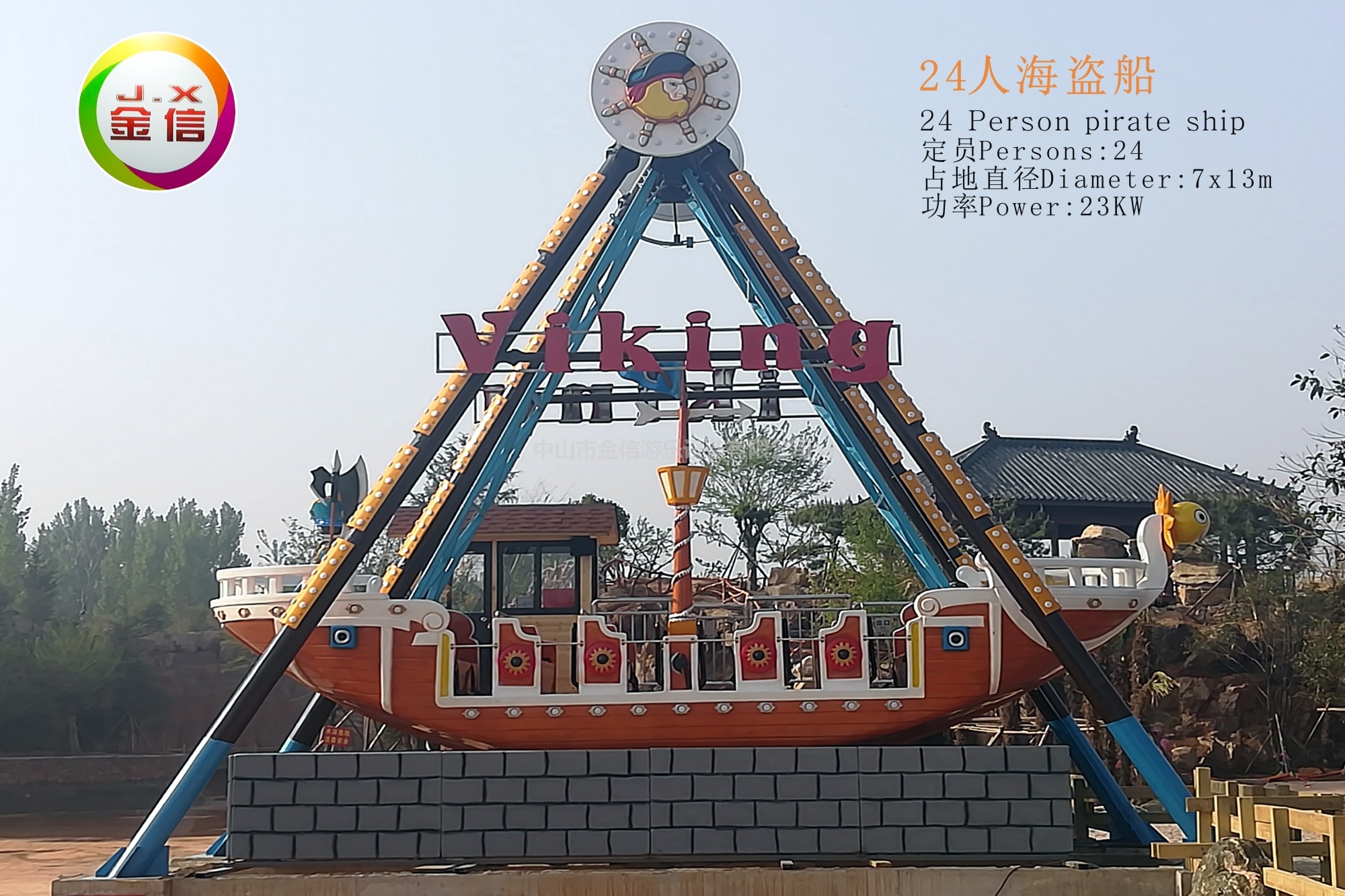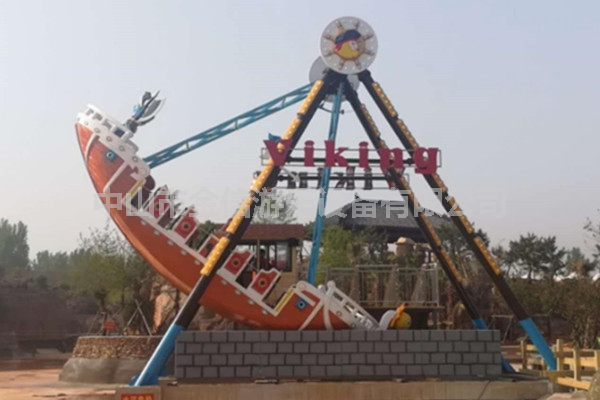 Set up in 1993, we, Zhongshan Jinxin Amusement Equipment Co., Ltd., originally named as "Zhongshan Jinxin Game Machine Factory", are the member unit of China Association Of Amusement Parks And Attractions, the "Recommended brand enterprise" of International Amusement Equipment Network, and one of the earlier enterprises who are engaged in amusement equipment production in China.
In 2004, we got national special equipment manufacturing, installation, maintenance license. In 2008, we got CE certificate. In 2011, we were awarded as "Top 10 brands for bumper car production" by National Economic Decision Center.
Struggling for 20 years, we have became a comprehensive amusement equipment manufacturing enterprise integrated R&D, production and sales as one. We have 10 categories with over 80 varieties product series, such as bumper car, happy jellyfish, little train, rotating horse, shark island fighting, leverage plane, etc. Our products not only have great market share in domestic market, but also export to such areas as Europe, South America, Africa, Southeast Asia and the Middle East.
Our tenet is "winning by quality, building enterprise by integrity". In these 20 years, we grow together with customers. Now we have comprehensive technology ability for whole plan and whole manufacturing & installation. We bring happiness to tourists, and also great fortune to customers. Excellent product quality comes from strict management and great employee team. In these 20 years, our Jinxin employ keep on innovating new products.
Bumper car, the evergreen tree of amusement equipment, wins the good reputation of "King of Amusement Equipment". Since promoted to domestic market in 1982, our featured product, bumper car, is very popular among tourists. Product appearance keeps on updating from the oldest square box to current streamline shape. Product keep on updating from generation to generation, from skynet bumper car, battery bumper car to the most fashion groundnet bumper car, from classic car to current wandering bumper car. "Bump your child interest and show your youth", bumper car, gives inexhaustible happiness to generations of Chinese. Our bumper car has obvious technology advantages, like stable performance, durability and strong wandering feeling.
Happy jellyfish is another heated amusement item. A family gathering in a cup flies to the space with wonderful music, just like flying. The family can enjoy family chat when playing. This item includes two rotations, one head-shaking and one spinning motion. Tourists can control the rotation of color cup by themselves. This game can hold 32 children in one time with great benefit. Occupying 10 meter diameter, this item is the ideal item for medium & small size amusement park.
Little train and rotating horse are classic amusement items, and also necessary products for all amusement parks. Many people's childhood pass by the whistle of little train and the rotation of rotating horse. Even adult can get the laughter of childhood and careful youth from playing little train and rotating horse. Our little train now has such themes as Christmas train, cartoon train, happy train, forest train, etc. Rotating horse has complete varieties and multiple appearances from three-people rotating horse to double-layer rotating horse. The latest rotating horse equipped with beautiful paintings attracts the attention of tourists.
Battle of Shark Island,is a water recreation projects.People taking water as the dear, people because of water spirit,love the water and the desire , is our pursuit of happiness power.Visitors can manipulate the gun firing on the island's goal,Shot in the following goals will reflect the water to tourists.Interactive, the joy of beating the fountain, the surging waves, beautiful paintings a strong impact on our field of vision.The project covers diameter is an area of 14 meters, 12KW, for 24 people at the same time to play, is the ideal leisure project.
The human dream, created the Shenzhou spacecraft, but also created arecreation equipment in the aircraft products.Lever aircraft Shun sometimes, kids love products. Now the formation of rotary aircraft , rotation the pirate ship, rotation dragon , rotation of lantern , walking in the sea, clever Scarecrow rotary aircraft series products. Now the lever aircraft, the parents with children play together. The lights, the music is complete, dynamic.Small business, big market, small lever aircraft, many investors have tasted the sweetness.
Zhongshan Jinxin recreation equipment company, is always the tourists friends,investment partners. Warmly welcome all friends to visit the guidance of the company. Jinxin people, are willing to work together with you, common progress,create brilliant.